Finance & Accounts
You can view and download the annual report & accounts on the link below.
The Trusts annual income is in excess of £120,000 per annum. Currently, 100% of the Trust's annual income is derived from its investment portfolio which is managed by Investec Wealth & Investment Ltd. The Trust does not actively fund raise. However, the Trust will gratefully accept donations, bequests or legacies. Please contact the Treasurer for more information: jthornton@mayfieldartstrust.org.uk
The Trust is exceptionally efficient in its management and operation in order to maximise funds available to support charitable activities.
97% of the Trusts annual expenditure goes directly towards charitable activities. Only 3% of the Trust's annual income is spent on operating costs.
As a comparison 72% of large charities total expenditure goes directly to charitable work, 74% for medium charities and 61% for small charities.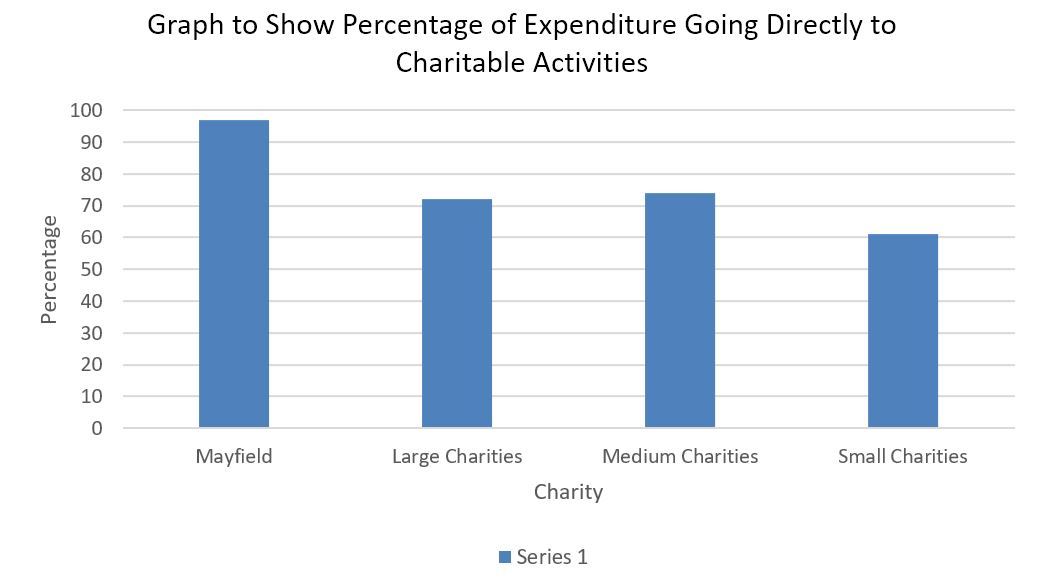 MVAT has made grants totalling in excess of £3m since 1989.
The Trust has two funds; the Main Fund which distributes in the region of £120,000 annually and the AHT Enterprise Fund (named after our Founding Trustee – Mr Tony Thornton MBE) which distributes in the region of £24,000 annually (details of these are on the funds page).